sordragon wrote:
:?: Can we expect some interaction with others chars, about how Valkenhayn was one of the Six Heroes, how meet the Alucards, Jin trying ro amends the issue that he made, and a new character?
Its apparently going to cover Hakumens POV from after
http://www.youtube.com/watch?feature=pl ... o34#t=158s
until the end of the Dark War.
This means that in particular, well see:
Nine
Jubei
Valk
Terumi
Bloodedge
The Alucard Family, i.e, Young Rachel and her father
Perhaps Relius
Perhaps Shuuichiru(spelling?)
And the most important events that take place will most likely cover Terumi's Betrayl of the Six Heros and how Hakumen ended up in the boundary, Nine's death, The fight against the black beast, Bloodedge's Sacrifice, in-depth details on the creation of Armagus, etc.
_________________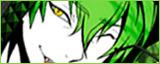 Chapters: 2 - Word Count: 11,733