I started a tumblr a little while back in preparation for this.
I decided I'd do a drawing at least once a day, for all this year. I may not post every single one here, but I will attempt to post them all on my tumblr
My tumblr is here.
Most of the drawings I'll post on BB.com I'll try to post from the scanner, but sometimes they may be from my phone. For example like this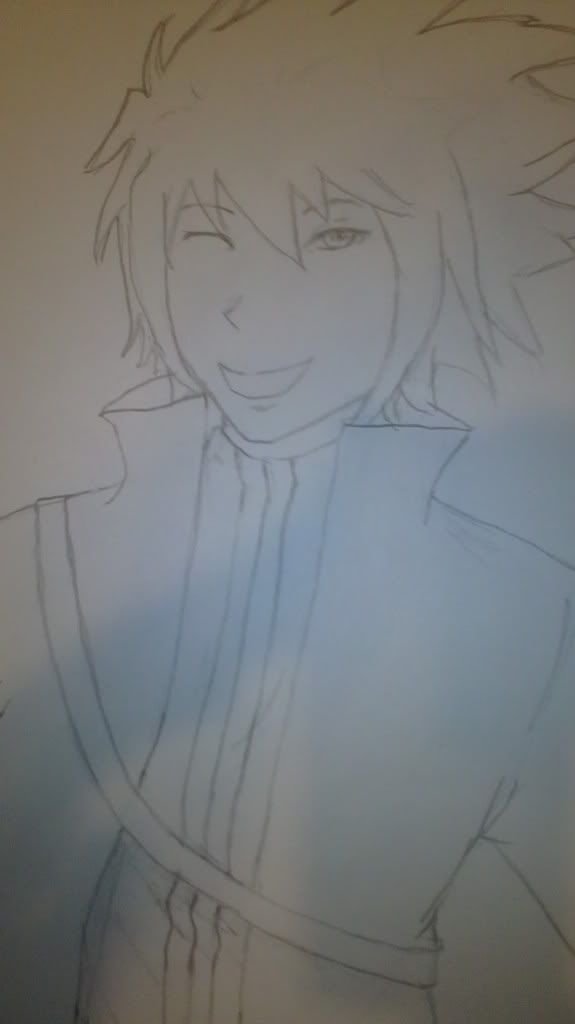 A little preview for CCVienna, to let her know that her Teruna is coming along. Sorry if it's not entirely accurate. I still need to brush up on my skill some, and I had intended to draw him a little differently at first but accidentally drew it too big on the page. I decided I'd have one of his eyes open, just for cuteness and so when I colour it I could colour it that pretty green
I also did this
Just because.
Anyway guys, I'll try to update when I can, and hope to get the gifts done soon!