okay I'm definitely not talented in the least when it comes to drawing. However i still like to do it occasionally. And since i was really bored this past night i decided to do a little somethin.
this is one of my first few fan arts i drew and colored, the main character from persona 3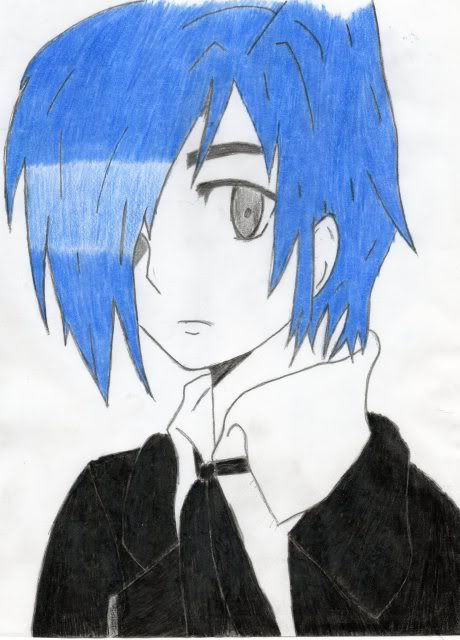 now obviously its not that great, and an accident with the scanner left a nice large chunk out of his head and i was too scared afterwards to actually color in the skin tone.
So being the bored person i was i decided to throw this bad boy into Gimp and see what i could do. (not much since this is the first time i ever used gimp.)
it's not finished yet but i decided to go ahead and post it anyway. For the lulz
so yeah.
update. . .Completed piece.
_________________
DawnofJon wrote:
she thought I was asking to spar with her and I get kicked in the neck again.