So, my thread is going near the bottom of page shift hell, so that means its time for another Art Dump pretty much sketchy sketchies:
Because Dillinger is the man
An idea gone horribly awry. No pun intended.
Because, mech suits are never a bad thing
A drill pod for Orbital jumps.
The fuck is this thing o .o
An even wierder thing to follow-up.
_________________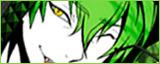 Chapters: 2 - Word Count: 11,733