Since noone seems to know what perspective is, ill tell you a little bit about that. You already have a bit of advice for the other areas.
Perspective is the viewpoint at which you see something, as you probably already know. So things like lighting, angle, etc all come into play with perspective.
Some people try to use reference points to figure out perspective in their images, especially for lighting.
For people, perspective comes into HUGE play. First, you need a solid foundation in anatomy to really get a lot of artistic nuances down. Secondly, you need to take a moment before sketching and think "What will the viewer see if they were to look at someone from this angle?".
For example, if you were drawing someone in profile (from the front), you wouldn't see their back, would you? Or if you drew them from the right side, you wouldnt see their left arm, and most of their torso and face.
Basically, as things go further into the "distance" you lose less information about them, even to the point of vanishing. Not only that, but you wont see certain sides of things if they are opposite to the front of whatever you are drawing.
Another thing that comes into play is Foreground and Background. Whats in your foreground? A person? A plant? A tree? Is it see through, like a mirror?
If so, whats behind it? Anything that would block the view of things behind THAT?
I think you already understand the fundamentals of foreground and background, but still, it comes into play a lot, especially when dealing with additional items in play WITH your main focus. (Such as swords, spears, flags, etc if your dealing with a person.)
Thats kind of a basic run down on perspective... Google is right there if you need to look for more.
_________________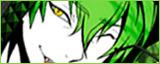 Chapters: 2 - Word Count: 11,733