miss_green_jeans wrote:
lol r you that broke ? but really do you think is skill?
At the moment, yep. Im only 18 o 3o.
Skill is a lot of different things combined into one. Your defense, offense, common sense, yomi, oki, combo style, neutral game, etc. I've never seen you play, so I can't really say how "good" i think you are.
_________________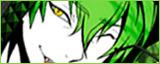 Chapters: 2 - Word Count: 11,733