Whats up guys, I dont normally promote this kinda stuff, but hey.
----
Chapter Black is a gaming community with the vision of eventually hitting up tourneys like EVO and taking apart of MLG match games. Theres no reason not to join us. You like money? Yeah. We like money too. Thats what were aiming for, son. Casual and Competitive gameplay is what we are here for, and when do things, we do it big. Come play with some really cool guys and beat face, then make some money for doing it. Thats what we'll be eventually. So if thats your thing, keep reading.
Of course, at the moment we are a small community of Casual Gamers, run by my friends Kenny Shaw A.K.A "CB Raw Material", and Jermar "Mars" Terry A.K.A "CB The Madness".
So far we are running a GameBattles account for Gears of War 3, so any of you who play that are welcome to test your skills or get bodied by Mars if you cant make the scratch, then practice with him and try again.
We
do
also plan on running other games, too. Although I don't know which ones quite yet, rest assured Blazblue: Continuum Shift and its sequels will be on the roster, and I personally will be the captain of our BB team, and like with Gears, if you can cut the standards and have the right attitude you can be put on the roster too.
We have multiple stuff up, so go check it out, see if your interested. If you are, hit up Kenny or Mars and see whats up and if you can cut the roster.
Twitter:
http://twitter.com/#!/Chapter_Black
Facebook:
http://www.facebook.com/ChapterBlackGC
GameBattles:
http://gamebattles.com/xbox360/gears-of ... ck-gc/log/
Hit us up and see what your made of, guys. This may be BB.com, but its not like you're bad. We accept from casual to competitive. It doesnt matter if you make the MLG Team or not, Come play.
_________________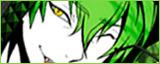 Chapters: 2 - Word Count: 11,733