I'm going to copy (and then proceed to paste) the rules from this forum I used to own.
"In case you aren't familiar with this particular game, MURDER! is a forum style game that's meant to play out in one sitting. One person is selected out of the group of participating to be the murderer. The proprietor (The one who is hosting the event) is in charge of the game.
The objective of the game is simple; Everyone wants to catch the murderer. If you don't catch him/her with in the allotted time period everyone dies. From the initial murder time, another character will be killed off at selected intervals by indication of the proprietor and the selection of the victim by the murderer.
Universal Rules
Proprietor cannot be killed until last. That goes without saying. They also can't accuse who you are either. In context that also means they cannot be the killer.
NEVER EVER EVER EVER EVER give out your player status to anyone. This will result in the game ending, meaning that you'll have to start another round. The only exception is the Proprietor. Also, you HAVE to have evidence that the character is the murderer. You can't just go off and say, "You're the murderer!" without any evidence. If you guess wrong on who the killer is, the murderer picks someone else to kill.
Once we get enough players, the proprietor will send out your positions."
Now, since this is a BlazBlue-style murder game, this means that all characters participating in this thread will be from BlazBlue. Post who you're going to sign up with, and I'll put you on the list. The setting is going to be AU (A beach, a hotel, a city, etc.) If you have any ideas for a setting, just throw it out there. How the murders work is that the proprietor will post a short little story of how the character got murdered. Clues would be nice, too, murderers and props.
I will be the proprietor for this round. The round will start when I post a setting. There will be
ten
characters participating in round one, but that may change as the rounds go on.
~*NINJA EDIT*~
I'll drop random hints as the game goes on. Don't expect anything to start, though! Also, murderers. try to make some sense with the people you're killing.
Also, you're free to RP in any style that you want, whether it be in [action bars] and then dialogue outside of them, or paragraph style, or *asterisks*, or whatever.
Participants:
Jin (Takoto)
Ragna (Flaco)
Litchi (Kirby1112)
Linhua (Bimugen)
Jubei (KK3)
Arakune (Konton Southerncross)
Kokonoe (Jdietz43)
Bang (ChrisX)
Hazama (Disty)
Lambda (BeaverDeity)
_________________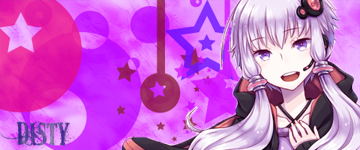 Yuzuki Yukari is my wife.