Bought CT the day it came out. I sucked, then i met a few really good people:

Bmeister, who played a godlike ragna,
CheifRPGMaster, who played a godlike rachel,
Tsuuna, who played a godlike Bang,
and a godlike tager i cant remember...

needless to say, i lost. every. single. match. Everyone, for months. They were my friends, so i would play them everytime they were on, losing every single time, while playing ranked match in between.

Eventually i got good enough to fight them all evenly, and beat them 50% of the time.

Switched my main to Bang around this time, and began beating most of them. I was -probably- one of the best Bangs on xbox live at the time, save the #1 bang, I could beat every other bang 9/10 times. Then CS came out, and My character became god tier. I went to EVO and participated in a Casual's tournament with a few people, and our team placed first in the 3v3 5$ tourney. Two bangs and a Jin. First time i ever played CS. Came back home, and dropped CT, quit it until CS1 came out, and then began wrecking everything in sight. Got bored because of how easy bang became, and dropped CS. Now, CS2 is out, and I probably still am one of the best Bangs youll ever meet online.



TL;DR: 2 years of practice made me one of the best online warriors, and im still not that great compared to some. Its hard to get godlike at the game without being hardcore obsessed with hitboxes, frame data, and combo comparisons, but you can still get really good with simple experience.
_________________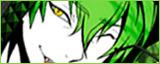 Chapters: 2 - Word Count: 11,733