hughjazz44 wrote:
I love how he repeats the same 3 moves like 6 times in a row for 5k.
Edit: 5 times in a row. Last vid. 6:35
Edit again: and builds 94 Heat.
It's like watching Taunt loop or Parry loop. It won't be long before Hazamas everywhere are doing this. Then, in BBCSEX Alpha Hyper Edition Extreme, they're gonna nerf the fawk outta Hazama for this.
On counter hit 214D> C... You do realize only idiots would fall for something like that. The loop itself isnt even that bad. The true "Loop" only works in the corner, and i think you can only do it Once outside of corner. Its a really sexy combo, to be honest. And unlike the Tauntloop or Parry loop, it actually appreciates his entire moveset, not just 1-2 moves.
_________________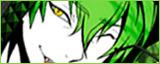 Chapters: 2 - Word Count: 11,733