1

Sometimes amazing days begin completely listless. In fact, the particular adventure of Alexander, or "Alex" for short, Reade began in a store (or a house, depending on what time of day it is) which was actually extraordinarily dreary. This is not to say that the things within the store were boring, however. Truth be told, Alex found the things he kept to be completely magnificent. It was covered in books (as well as maps and paintings and other things of antiquity) filled with legends of mythical beings and places - most of which started with "Once upon a time", or "In a land far far away". The owner of the place was simply filled with a burning curiosity that was greater than the idea of scrubbing away dust or making sure potted plants didn't fade and die.

The door of the house, adorned with nothing but a leaf design, a sliding panel for looking through and the business hours of the store (12 A.M. - 8 P.M. every weekday, and not an hour spent otherwise), opened into a small rectangular room - the receiving area and the actual "store", which was to say the least, plain. It had a counter top and some "artifacts" Alex had gathered through his work. He usually used these as selling points for customers who aren't sure about his ability to seek out mythological objects. Behind the counter top was another door, which was followed by a small hallway that split into various paths.

The first and straightforward path lead to a living room cramped with books and other things Alex had left about in his daily activities. It was complete with a built in kitchen and had many pleasantries such as a television and couch, as well as a table, and finally desk topped with a computer laptop. The room used to have a bed in place of a desk, when Alex was younger. The other side of the hallway led to a staircase, another hall, and ultimately Alex's bedroom, which probably hasn't been visited by anyone other than Alex for quite a long time (He didn't think himself much of a ladies man). \Of the very small amount of people who make it past the front room, even fewer make it to his bedroom! It used to belong to his step-father, who had since passed away and left him the house.

Luckily, attracting customers through aesthetically pleasing decoration wasn't necessary. What Alex sold was his knowledge. He was a scholar of myth and fantasy, of adventure and heroism. When someone wanted to see if they could find the elusive Unicorn, or try their look at the search for the holy grail, Alex was the man they needed to see. Guiding them, and sometimes joining them, his knowledge would push would-be adventurers along their way for a small fee.

Alex was young, and of course talented in his skill. At 23, he now knew many different stories of mythical beings and objects and where (as well as how) they may be hidden. Developing his talent since he was only 7, he did almost nothing but read fairy tales and legends. His step-father and only parent, Havel, encouraged his behavior, and bought him many of his first books. He seemed to always have some lying around for Alex to look through, or knew a story to tell him verbally. Sometimes Alex though of him as an adventurer of some kind, just because he seemed to know so many obscure tales about the great deeds of men.

Although Havel died from an accident when he was 17, Alex was left with the house and a small sum of inheritance. With the money he had, and the grief from his step-father's death, he gained even more of a reason to shut himself off and escape into a world of magic and mystery.

Of course, being an introvert and avid shut-in, he wasn't necessarily the most fit of people. He stood about five feet tall, and almost 160 pounds. An average stature for a man his age. A nice fellow, if not plain. Most of the interesting things about Alex rested in his brain, where wars clashed and monsters bellowed. He daydreamed constantly of these things, and between that and the fact that his life was provided for comfortably, it was a wonder he even opened his shop in the first place. Although the answer behind that was obvious – the money was running out and Alex only knew one way to make a living.

At any rate, Alex never believed the stories he read. Knowledgeable men knew that the Excalibur didn't exist and a Leprechaun's gold will never be in a human's hands. That didn't stop him from pocketing his client's money and sending them on a wild goose chase, though. The question he asked himself was if his trickery was "right". He justified it, however, as he fulfilled the dreams of many people, although they never really found their treasure. The best part of an adventure is the journey, supposedly. Even so, he never quenched his desire to learn more and more myths - because the essence of a myth isn't the truth of whether it exists or not, but rather the idea it could.

Yet most days for Alex weren't filled with excitement and treasure seeking, nor did he even like those things. Instead they were filled tamer loves, like reading and tea-drinking (Green tea is his favorite, and the only kind Alex could stand even before he could remember). Nonetheless, the beginning of this great adventurer began in the dull shop known as "The Mystic Atlas" on an even duller street in Aurora, Colorado. A quaint place, if a description could be placed on it.

Alex broke away from his thoughts; which were at that point consisting of a new book a friend had shown him, by J.R.R Tolkien and peered out through the window at the cloudy sky. It was early, and by the looks of it had just rained the night before, leaving a thin layer of dew coating the windowpane and the small amount of foliage around it. He thrust himself from bed almost as fast as he could. It was a habit of his ever since he was a child, because if he didn't get out of bed as fast as possible, he'd be stuck there all morning, just as he'd been stuck in his thoughts for the last hour and a half.

Habits were, even if he did like it a bit, a large part of his life. He was a man of habits. His mornings consisted of roughly the same things, and his days were only filled with variety if his customers were. Typically, he'd watch the T.V. (for background noise) and read, while enjoying a cup of tea - and this morning he did just that. This was boring to most, but to Alex, it was a routine.

It was just then, as Alex had turned the television on, sat down and flipped to page somewhere in the middle of a book titled "There and Back Again", a subtle knock came from the door, followed by a ring of the doorbell. (It was standard practice to do both, as the knock might not reach a person's ears in a house as large as his). Curious, Alex stood up and walked to the front and slid the panel of the door to the side to see a woman, probably around 27, staring back at him with bright green eyes.

"Morning," He stated, politely yet bluntly. He didn't like to be bothered in the morning, but he didn't wish to come off as rude, either.

"Morning! I've got business for you," she said with a smile, politely and with serious tone. "If you're willing, that is." She shuffled her feet a little and stood back, expecting the door to be opened.


Alex grumbled. It wasn't the time for business hours yet - he'd barely even had his morning rituals! The audacity of this woman, to come to his doorstep unannounced. He didn't even know her name, let alone anything else about her. Taking note of her attire, she was dressed rather professionally for a visit to the local "fake adventurer's" shop - and was quite attractive. However, rules were rules, and Alex wouldn't disrupt his morning for a customer, no matter how interestingly serious they were.

"Sorry, I'm closed," was his response, and he hesitantly shut the door and returned to his routine. Alex didn't like being rude to people, but he hadn't been awake long enough to establish his patience for the day. He still couldn't shake the visual of the woman, however. He wondered why such a professional woman would come to his doorstep, when most of his customers were parents taking their kids on some kind of adventure or an obsessed fan of "insert mythological creature here". Nonetheless, he did his best to forget about her and sat down. Before he could even turn another page on his story about a hobbit being somewhat coerced into a situation he didn't like(Ironically), another pair of knocks and rings came from the door.

By this point Alex, who was usually a fair-tempered man, had become furious. He stormed towards the door, and slammed the panel to the side.

"I said I was closed. Please come by anytime during the appointed business hours, thanks!" and once again, he closed the panel, in hopes of cutting her off before any rebuttal or excuse could come out. However, muffled by the wooden door, he could make "It's important" out of the sentence she said in response to him shutting the panel on her. Alex, angry and condescending, opened the panel back up and retorted, "Whatever unicorn you're searching for is not more important than my morning relaxation. Please, I don't wish to be bothered now. I can help you later."

The woman huffed, "I'm not looking for a unicorn, Mr. Reade."

This piqued Alex's interest. Not only was she serious enough to call him by his last name, but the woman in front of him didn't even seem angry he had just belittled her intentions. Scanning her again, he took in the gravity of her stature. Standing probably around half a foot taller than him, with blonde hair and dressed in particularly nice clothing, this woman was quite stunning. Combine that with her apparently iron-clad will, and Alex doubted he could send her away anytime soon, and very easily at that. She continued to stare directly into Alex's eyes until he couldn't take it anymore.

After shutting the panel, he opened the locks on the door and swung it open. A bitter Colorado cold swept through the wind and into his home, but he didn't mind, other than a fidgeting of his toes. Even though it was early into autumn, the cold now was mild compared to a deeper winter chill. Alex stood there defeated by his own curiosity, and chuckled to himself, embarrassed.

Scratching the nape of his neck, he finally asked, "What, pray tell, are you looking for, then?"

The woman's eyes lit up in excitement. It was typical for people seeking his employment to be enamored with what they wanted to find, and so happy to get what they wanted. Except her eyes weren't lit up with a innocent glee - more of a joyous fire. As if her adventure weren't simply beginning, but rather coming to a climax.


To be honest, Alex expected a mythical sword or stone, or maybe where Olympus might be hidden - these were all typical things that some adults have come to consult with him about in his small shop. Usual, vague things that people who are simply infatuated with the idea of myths seek out. However, this was not the woman's response. She wasn't trying to find some vague thing hidden in a far away land. She knew exactly what she wanted, and as she held up an aged scroll inlaid with a detailed map, she finally spoke:

"This!" She said smiling. "I need you to help me decipher this map, and get into the place it indicates."

Taking the map and fingering the particulars of the letters around the images, he couldn't help but be confused. The letters weren't any language he thought he'd ever seen before, let alone could translate. That alone made his curiosity bubble. There was a looming black dot hovering near the base of a mountainous area on the parchment that struck at him the most, as it had and inlaid design which ended with a scythe – presumably the place the woman needed to get into. All that aside, getting to some forgotten ruin didn't necessarily fit his job description.

"I don't usually accompany people to their destination..." he sighed, "I'm usually just a consultant, you know."

She looked slightly distraught, and the fire in her eyes dwindled, which made Alex feel a bit guilty. "I understand, but this is no ordinary destination, and I need your particular knowledge to get inside."

"I can't imagine how my knowledge could possibly help you get inside. Or if the place is even real!"

"It can, and it is."

Her prodding was relentless. He'd given her leeway once, and now he was stuck making pathetic excuses at trying to dislodge her willpower. If only he had left her at the door knocking. To think he'd be suckered into letting someone ruin his morning activities. After an almost endless tennis game of excuses and retorts, and he was losing.

"Well... I don't even know your name!"

"Sorry, " She chuckled, realizing she hadn't even introduced herself this entire time."I'm Lydia. Well met!"

"Quite..."

The cold had begun to really nip at his nose, and at that particular point he longed for the normalcy of tea and books the most, but he felt as though it may be time for him to partake in a true adventure of his own. Alex slumped his shoulders and Lydia obviously picked up that his willpower was all but drained, so like any intelligent woman, she took advantage of an opportunity.

Her eyes gleamed, and almost begged at him, reminding him of his mother when she was tired and wanted him to do some kind of chore. Pouting eyes. "Now will you please help me?" Lydia said, almost commandingly.

Alex shrugged, finally giving the thought validity, and accepted it. With eyes like that, he doubted any man wouldn't do the same. He had no more excuses, no more reasons. He decided that his only rational solution was to guide Lydia to her destination and disprove her beliefs about the great things hidden there - and If Alex was the wrong one, then he'd finally be experiencing a true myth.

"Fine. Well, would you like to come in, then? I don't suppose this is the kind of thing we'll be able to rummage through in just a few minutes of my time."

He opened the door wider and backed away to give the woman room to walk in. She did a small curtsy and excitedly hurried through, and Alex led the way to the back room and into the kitchen so they could discuss the matters at hand.

As he prepared a pot of tea on the oven, he set down the parchment on his kitchen table and studied it, while Lydia examined the mess that was his (very) humble abode.

"This place could use a bit of a ladies touch, don't you think?" She said, teasing Alex about his obvious disorganization. He gave her a gleaming look that could scare the toughest of men and she quickly apologized, but the sting was still there.

Alex didn't have a woman in his life because he didn't really know how to get one - what he knew were sword fights and kingship, monsters and adventuring, and of that only from books. If life were a fairy tale, it'd be easy to get a girlfriend, but there aren't many damsels in distress sitting patiently in a tower for Alex to rescue. Especially considering people don't even have towers on this part of the continent, excluding skyscrapers.

He shifted his mind back to the map before him, and took a good look at it. "Do you even know what this language is?" Alex peered at Lydia, who was no poking around at the books on the floor. She picked up a book titled "The Curse of Mishra", a boring mystery/action novel Alex had read a few days ago, and then tossed it onto the couch. "Or how I'm going to be able to decipher it, for that matter?"

She shrugged her shoulders, and took a seat in front of him. "Supposedly, it's Vampyrian."

Alex did a double take. He couldn't believe this woman was actually suggesting that Vampires exist. "You're pulling my leg, right? Vampyrian? Like, 'Vampires'?" His heart actually gained a couple beats per minute just thinking about what it means if she's serious, which he almost knew for certain was the case.

She chuckled again. "You look so scared about it. Yes, Vampires." She did a silly gesture with her fingers to imitate fangs and spoke in a Dracula-like voice"Come on, it's ze adventure of a livetime!"

"No, its Dangerous." He sighed. "Vampires aren't cutesy little creatures, if you're right about this place, we could get killed waltzing into some vampire fortress!"

Lydia realized how opposed Alex was to the idea, straightened up, and stopped laughing. She got an unusual look of anger, as if his condescending had pissed her off (which scared him a little more than the idea of vampires), "I know it's dangerous, what quest isn't – besides, we don't even know if they exist or not."

"So I'm risking my life for what? An uncomfortable trip to some far off land?"

"I'm not offering for you to come along for free. I know about your money problems, Alex."

He froze, and slumped down. She was right, his money was sink holing, and he didn't really have many options. Tapping the desk with his fingers (another nervous tic of his), he frowned and looked at her again. Lydia had obviously done research before coming to him.

"You do this job, and I'll make sure you live comfortably for the rest of your life. Plus, you'll get to be apart of a real adventure, not the fake quests you send five year old children on every few days."

At that moment, the kettle on the stove began to squeal, indicating the tea was ready. Alex stood up and retrieved it, pouring two separate cups and handing one shakily to Lydia as he took a sip of his. "Fine. But I still don't know what the hell this map says". He sighed. "I didn't even know about the language this thing was written in until just now."

Lydia took the cup and lifted it to her mouth, tasting the tea before setting it down, smiling. "I'm sure you can figure it out! You're smart, and That's why I'm here. Maybe your step-father has a book lying around that could help."

Alex couldn't help but lift an eyebrow at that. This woman apparently knew, or at least knew of, his step-father. How this was possible he couldn't tell, but obviously she knew he had the same penchant for fantasy that he did. Havel probably was even more involved in learning the ways of legends than even Alex. Either way, Alex agreed that there might be something around here that could help. He nodded and stepped up the stairs and into his room, tracing the wooden railing – a custom he picked up as a child when he used to go and visit that very same room as his step-father was studying.

The door lead into a small room cramped with bookshelves, a simple bed, and a small desk. Simply put, most of the room pretty much consisted of books and nothing else. Alex's bedroom acted as a mini-library, and there were hundreds of books surrounding him. Even though the room was small and cramped, it was the most comfortable place in the world to Alex. It was almost meditative to be surrounded by the words of people who came long before him. He reached towards the first shelf and slid his finger across the first row of books, reading the titles of each one.

The Iliad, Dante's Inferno, and several other myths and fantasies from a variety of authors were beneath his fingertips. He had already enjoyed the entirety of these books, but he felt like he needed to revisit them every time he entered the room, in this way he could revisit a simpler time in his child-hood where these books were all that mattered. Something, however, triggered in his brain as he reached a particularly large book, Bram Stoker's Dracula. It wouldn't have put him off to see the book in the shelf, except for the fact that it seemed a bit too large. The original book had something around 500 pages, but this one was much too large.

Pulling on the lip of the backing, the cover literally fell off. It was a fake! As Alex pulled the false cover off, it revealed a black binding that reminded him of a bible, except the title of the book was a crimson color, written in the same markings as the map in the living room. Alex chuckled at his step-father's humor in using Dracula as a decoy for the lost treasure, but the fact that the Vampyrian language truly existed worried him as he took the book back down to the living room.


As he reached the kitchen table, Lydia had her feet kicked up onto the table and was rocking back in forth, reading his copy of There and Back Again, grinning at the antics written within. However, there were much more pressing matters to attend to, and Alex tossed the gargantuan book onto the table and knocked her out of the trance. She yelped, and almost fell onto the floor.

"I found it. This book has the same markings as the map you brought here." Alex's face became increasingly serious as he tapped the table. Lydia gasped and smiled, reaching for the book, but he stopped her, pinning the deep black book down before she could slide it into her lap. "But first, how did you know my step-dad had a book like this? Why'd you come to me?"

Lydia huffed and propped her feet back onto the table, crossing her arms. "Well, we worked together once, a few years ago. He had the same skills you did, and your probably share some other skills you don't know you have yet."

"That's not a very encompassing answer, Lydia." Alex sneered, curiosity almost bursting out of him. It wasn't exactly fair that she was keeping all these things from him.

She took her feet off the table and took another sip of her tea. She seemed a little softer than the strong and serious woman he had talked to at the door, and she looked off to the side.

"Let's just say, we planned for a longer business partnership, until his accident." She sighed. "And you're the only one with the resources he left behind to help me now. I would've came to Havel for this, if he were still here."

There was obvious sincerity in her voice, and a tinge of pain that pierced through what she said. Alex couldn't possibly guess at the relationship she had shared with his step-father, but he felt a connection of loss with her, and that was enough to seal his trust, no matter how crazy this situation seems. In any case, he felt the need to find out the secrets behind his step-father's past. He took the book and set it across his legs, the bright red symbols written there almost seemed to pull him in.

Light shined into the kitchen from the window as the sun peeked out of the clouds. His shop was due to open in a a little less than an hour, but it would seem that today would be the first time Alex doesn't open up shop at exactly noon.

He smiled, trying to cheer Lydia up a little, "Fair enough, then. We've got to get a move on, right?"

Lydia smiled back, albeit vaguely, and for the first time this morning since her arrival, Alex felt comfortable. He flipped open the cover of the book and on the inside was a title page, written in Vampyrian. Underneath each group of symbols, written in black ink, was the English translation.

His step-dad had deciphered an entire language. As he almost instantaneously recognized the handwriting underneath the symbols, the realization sunk in. This was the job Lydia had him accomplish. He didn't know why, yet, but it seemed as though the answers were right before him. Before he could begin reading the tome, Lydia cut him off.

"First things first, we have to figure out what this place is." She tapped the large circle on the map. "And exactly where it is, so we can get to it. Try matching up the Symbols in the book to the ones here."
Alex nodded. "Right." he said, and began scanning the document for the letters on the map. They were very distinct, a small "L"-like symbol with a dot in the middle, next a hash mark, and finally followed by some letters which reminded him of Sumerian or maybe Egyptian hieroglyphics. In fact, it wasn't exactly hard to find the matching letters. They were splattered all over the first few pages. In the deep black handwriting of his father, "EREBUS" was written. The rest of the letters above the black dot on the map seemed to indicate something else, but Alex couldn't find many of them other than the terms "AREMBERG" and "EIFEL".

"Erebus" seemed to indicate some kind of person or maybe a deity, but as far as the book went in the first few pages, it simply described his origin and some history – nothing that seemed to help their case at the moment.

"Who is Erebus"?" Alex asked after writing on the small map the translated terms. Lydia took a moment to peer at Alex before answering, which only helped to worry him a bit.

"Why do you ask?"

Alex slid the dusty book across the table and showed Lydia the letters that appeared in a large frequency about the page. "Well, this entire books written about the person, or so it seems. Not to mention the place were supposed to go to has his name right in the title."

She sat and thought about her answer for a minute, and it seemed like she was looking right through Alex and deciding whether he was worth her information or not. A few seconds later, after closing the book and taking a glance at the partially deciphered map, she spoke.

"Supposedly, he's a Greek god, or sometimes a Primordial, depending on the tale. An embodiment of Darkness in the world." She smiled at the obvious look of concern on Alex's face. He was right, it had indicated some kind of deity, and not a very nice sounding one, at that. "Don't worry, Alex, darkness doesn't necessarily mean evil."

"Well, I haven't encountered many Lords of Darkness who weren't!" He scoffed.

Lydia laughed, "Well I don't think you've met any, as a matter of fact."

Alex chuckled at that, and agreed, even if he was still worried on the matter. He looked back down at the map and the very little amount of clues that they had gathered. "Well, I suppose you're right. At any rate, the only other clues we have are these – A small mountain labeled 'Aremberg', and a label that encompasses the entire region that says 'Eifel'. A river running through the mountain at the east was yet to be deciphered, and so was another to the east.

"Well, do you think it means the same 'Eifel' as the tower in France?" She mused.

"Can't be. That's 'Eiffel', not 'Eifel'. This is something different." He sighed out of frustration with the lack of information before him. Lydia slumped a little and rested her head on her palm, supporting it with her elbow to the table.

"Try Google, then, if my input is useless."


Alex frowned, and looked at her obvious discontent at his frustration. She must have thought he was being condescending to her when his frustration was meant for the problem at hand, instead. He sighed again, but more out of guilt at this point.

"That's not what I meant. There's just so little information at hand." However, she did make a good point. Maybe the internet could help them out. He smiled and got up from his chair. "But, You could be on to something! There's some stuff for sandwiches in the fridge, why don't you go take a look while I try the computer?"


She smiled at first, and then a coy look appeared on her face. "Are you really telling me to go make you a sandwich?"

"Well, you could make one for yourself, but that's your choice." He teased back, pressing the button to get his computer running. With a tiny whir, the machine booted up and led to a loading screen as Lydia was busy pulling an assortment of meat, condiments and bread out of the fridge and onto a counter, and Alex snickered a bit at the situation.

Even with all of his grief,, Alex enjoyed the company. It had been a long time since anyone had been in this part of his house, and he was glad to have what seemed to be a new friend – even if she happened to be dragging him on a dangerous quest to the Lord of Darkness' lair. He was having fun, nonetheless.

As the computer finished loading up, he clicked an icon that led to the Internet, and typed into a search-bar, "Aremberg, Eifel". In a flash, various articles of a mountain range called the Ahr Eifel in Germany popped onto the screen, including resorts, tourist attractions and various other things in the area. Of most interest to Alex was the castle ruins located somewhere in Aremberg – near the spot that the black dot had shown up at.

At that time, Lydia had been peeking over his shoulders without him realizing it, and she set down a plate with a sandwich on it while she contently ate her own.

"So, it looks like we've found our mark, huh?"

The sudden intrusion startled Alex, if only for a moment. "Yeah," he said. "The place were looking for is in Southwest Germany." As he spoke, the fire in Lydia's eyes returned, and an obvious excitement overtook her as he pointed at a small blip on the map on the screen. "I would guess that it's these castle ruins, here."

"Great! We'll have to book a flight immediately." She set down her plate and pulled out a small flip-phone, but Alex stopped her.

This wasn't just some road trip out to the middle of Podunk Arkansas, this was a practically full-fledged vacation. They would be gone days, or even maybe a week out in a foreign country, searching in ruins for treasure that may not exist. As the reality of the situation set into Alex, he couldn't help but be filled with anxiety.


He hadn't even been outside of Colorado in a few years. Traveling with a woman he just met today to a land thousands of miles away from books, tea, and the comforts of home wasn't all that appealing to Alex. "You know, when I agreed to accompany you, I didn't think it'd be to a whole new continent."

Lydia met his rejection with the utmost stubbornness. To her, this was just another excuse in the way of a great discovery and a great experience. She almost seemed angry at the fact that he could still argue against her with all the convincing she had done earlier. Even at that point, she rested a hand on Alex's shoulder and spoke with a calm understanding, and smiled.

"Neither did I. Are you really gonna miss out on the opportunity of a life-time? This could be the best experience you ever have. Pack your bags, Alex. You can do this."

She was right, but not about whether he could do the job – He had to. Alex would be disgracing himself if he cowered out of this single highpoint in his life. If he were to walk away, he would not only be letting down the entire spirit of every book he had ever read, but he would be letting down his step-dad, who gave him the opportunity in the first place.

With those things in mind, he voluntarily left his home and went to an airport with a woman he had only met just that morning. Even though it was nerve-wracking, he kept a facade of inner-determination. Not to show to anyone else, but rather to brace his own fears from being let loose and stopping him in the middle of the process.

They sat at the airport for a good while, waiting for the plane to be ready for them to board. Alex didn't really know why, but he had a strange, yet pleasant feeling. The kind you feel when you're day starts anew, and you can tell it's going to be spectacular. It was a feeling he hadn't felt since he opened his store for the first time. It was refreshing.

Soon enough, they were called onto the airplane and went to their seating. Of course, he foolishly told Lydia to go first, thinking he was a gentleman, when his seat called for him to be next to the window. Ultimately, he backed up the entire line on the plane because Lydia had to get out of the way. Seating arrangements were very particular, and Alex wouldn't be one to disobey them. Plus, he really liked the window seat! He set his bags in the bin above his seat, took off his backpack, an sat down in the first-class chair of the plane, with Lydia on his right-hand side.

Looking outside at the now slightly cloudy day, he thought of how this may be the last time he sees the Colorado skyline for a good while. He took a deep breath and closed the flap so he wouldn't have to give a goodbye as the plane took off. Around him people fiddled with their cell-phones or lap-top computers and put them away to prepare, and even Lydia was tending to something on a PDA she kept in her back-pocket. She stopped, as if she had noticed his staring, and smiled.

"Thanks for coming." She said, which actually shocked Alex a little. He gave an embarrassed smile in return, and shrugged his shoulders.

"Business is business, I suppose."

"You still could have refused. So thanks." She said, and clicked a button on her PDA, turning it off. "While we're waiting for the plane ride to end, you should read that book some more, so you know exactly what you're going to get into."

That last sentence struck him almost cryptically. He wondered whether or not she had any clue about why this book was so important, and if she had some kind of ulterior motive. Imagining her to be some kind of villain was hard, though, and she was right – he had a fresh book to read, and an important one.

Alex had taken the Vampyrian book along with him, setting it in his back-pack and had planned to read it along the flight anyways. He nodded back to her, and pulled it out as the plane began to rumble and slowly took off. There was a slight turbulence, natural when a plane lifted into the air, but even that knowledge didn't keep him from getting homesick in an instant. He gripped the armrests for dear life, even if it's only use was to give Lydia a chuckle or two.

After he was calmed down and the plane was securely (or as secure as a plane can be 5000 miles in the sky!) in flight, he flipped open the book to the page he had reached while looking for the symbols on the map and began reading.




2

The fates are cruel, and above all, Erebus knew this. Born of Hyperion himself, he was a god, but unlike those so praised in shining Olympus, he stood in the veil of darkness. It didn't bother him as much as it had when he had first come to know his lot in immortality, but he was yet envious of others.

Hyperion's joining with Theia brought about many children, but none so well known as Helios and Erebus. Helios was born well from Hyperion's genes, and had golden, bright hair, and carried the glow of the morning sun along with him wherever he went. Erebus, on the other hand, was pale and had hair that was stained black. They were polar opposites, just like the kingdoms they were given. Erebus looked over the darkness, and Helios the light.

In strength, though, they were equals, and they pridefully quarreled like brothers do over which domain was greater. At first, the rivalry was merely for fun. The two played together and shared their lives as brothers, watching over mortals together in harmony. It's said that this is why dusk and dawn appear between the night and day. All in all, their family was happy.

Erebus loved his mother, Theia, greatly. She was always supportive in his growth, while his dad remained less active in the raising of his children. She taught him many things about the world, particularly the animals and the way we should treat them. His principles in life of equality and fair treatment were always mirrored to her lessons. She was calm and peaceful, and had a beauty about her that showed those aspects of her personality.

She taught Helios the same way, but it seemed to them that he always had a vision of more glorious prospects. It was obvious when he was hunting for deer and birds that she had made no impression on the young boy. He was a man shaped after his sturdy father, a man of great strength and courage. Still, with those heroic respects came the love of family.

Sadly, that was long ago to Erebus. Hyperion and Theia had long been erased from the world, and Helios rarely spoke to him now as the reality of their dominions grew clearer and clearer. Erebus and the crimes that took place under the veil of night were looked upon in contempt compared to the grace of daylight – even amongst other Gods. These were the beginnings of what humans would call the struggle between good and evil; truthfully, they were only two sides of the same coin.

In the end, though, Erebus questioned whether the two were truly equal. He was hated by men, yet gave them the most freedom, while the daylight exposed them and oppressed them with expectation. If any were deserving of their love, it would be Erebus – but no love would be had. Helios made sure of this, and took it under his own objective to remind him every time they met.

He recalled their last words, which were bitter, and destructive. In the halls of Olympus, the immortals were discussing various things about humanity. They had gathered in a very large room, with a blank area in the middle. Sitting in a circle, Zeus' seat taking the largest and grandest space, they were separated by numerous pillars. The pillars rose what must be thousands of feet in the sky, and had a bright sheen of blue. All things in Olympus that were constructed of the material found in the mountain did – Hephaestus, the blacksmith of Olympus, had called it Artificite when he first discovered it. It was extremely malleable and equally strong, with certain magical properties only Hephastus could possibly understand.

Sitting among them were most of the major Gods: Zeus, Poseidon, Ares, Athena, Demeter. Artemis, Dionysus, and finally the two brothers Helios and himself. They generally meet to discuss frivolous things, like a giant gossip circle for the Immortal world. On rare occasions, however, they can discuss something of relative importance. Either way, Erebus stood apart from the group in apathy. He typically had varying viewpoints than the more absolute gods that surrounded him.

They had reached the topic of the morals of mankind, which were at the moment rather pitiful. It wasn't much of a change from most centuries, but this topic is always brought up every few hundred years. Immortals decide upon the fate of the mortals in some way which is supposed to both punish and teach them. Erebus didn't care much for punishments, though. It was probably the innate darkness he carried, but he thought people should have the privacy to do as they pleased, a privacy only granted in the veil of darkness he ruled over.

"It's because my brother has no real glory," Helios scoffed, "humans do as they wish as long as they aren't seen by the light of day. I recommend we solve this problem first and foremost."

Immediately, Erebus stood up. "It's better than faking glory simply because an overbearing light is shone upon you. The dark contains freedom, but that doesn't make it wrong."

"Don't blame me for the immorality of your domain, Erebus! You'll be our downfall with ideals like that. Or do you think Hyperion gave you Darkness because you were the best of his offspring?"

A deep rage triggered inside of Erebus, one of envy, pain, and resentment. Perhaps Helios' was right, and his father didn't love Erebus as he did his other son – but he would not be bested by someone so vile. He stepped off of his pedestal and into the center area, and with extended his arm outward to the side. In that space, the air twisted and warped into a sea of infinite darkness, and he reached in. It was called the "Kosmas" and every God and Demigod had their own from which to pull things like weapons or armor.

The space within was dependent on the strength of the user, and for Immortals like Erebus or especially Zeus, the size of their Kosmas was unknowable. Just as they could reach into the dimension of the mortals, they had learned to sway the space of other universes as well. When Erebus' hand returned, it held a shimmering black blade, the Nemesis. The sword, like most things in Olympus, was forged by Hephaestus in order to do his duty as judge. Today, he would reap judgment on his brother for his injustices against him.

"Fine then, Helios! A duel for each others kingdom. The winner will keep watch over both light and dark."

Helios laughed, and stepped from his pedestal as well, summoning his Kosmas in an explosion of brilliant light. Reaching his own hand in, he pulled out the Sol, a blade that shone gold at the sun's zenith. His armor was deep gold and bronze with an inset circular emblem on the belt. Helios ran his fingers through his mane-like hair, and took on a serious stance.

"I hope you know what you're doing, brother. There's no going back, even for you." He said, showing at some level a semblance of the sibling he once knew. This was long past reconciliation, unfortunately. As Erebus unlatched a shawl to reveal black leather armor, a voice greater than theirs broke out into the fray. A blast of lightning came between the two, and the skies which were once a rich amber color became full of storm clouds and thunder.
"Enough!" Zeus said. Standing from his pedestal, he wore more traditional philosopher-like clothing, woven from golden silk. Anger emanated in heated waves from the immortal, and immediately the siblings knew that their dispute would have to be resolved later. If only the prime God hadn't taken away their chance, thought Erebus. "You both are hereby sealed to the domains you control – Erebus to the Night, and Helios to the day. Neither may cross from one side to the other, lest they be faced with death. This foolishness has carried on long enough."

Zeus lifted his staff into the air, and the skies swirled in turn. The other Gods watched on in indifference, their separation was well deserved. "Erebus, you who escalated the fight here before us, shall never return to Olympus lest it be under the cover of darkness which you so defend. Such is the punishment I decree for disgracing our hall with your petty rivalry!" With a slam of his staff, Erebus was warped from Olympus into a small suburban field near Athens, finding himself cursing the Gods he shared Immortality with.

It was already night in the mortal world, so at least he found himself at ease with darkness around him. However, uncontrollable rage shook inside of Erebus, as he would never be able to settle his score with his brother. Again, Helios would win, and Erebus would look like a fool who was beaten by his elders. He gazed up at the stars, tears welling in his eyes. It simply wasn't fair - nothing was.

Erebus laid there, defeated, and wondered about his next plan. Thoughts of destroying his brother who had so coldly disgraced him ran through his mind every second. There was supposed to be a duel, to prove his strength in glory to the rest of the Gods, but they too had no affection for Erebus. Alienated and powerless to change his fate, he realized that there was no longer anything he could do about the matter.

Sighing, he wiped a tear or two from his eye, and stood himself back up to look at the horizon, seeing lights in the distance. Today was the second day of Anthesteria, Dionysus' festival. Joyous humans celebrating new wine awaited him in the city nearby. Erebus decided that he would try to make the best of the night and enjoy taking part in human pleasantries rather than sulk in the shadows he was so comfortable with. Re-attaching his shawl to his battle armor and flipping the hood over his head, he started making his way.

He walked for hours – not because he had to, but because he enjoyed the night sky and the surrounding plains and wilderness. If Erebus wanted, he could have simply taken the short route and warped there using his powers as an immortal. It was another benefit of access to a Kosmas. There was simply something to the mountain ranges looming around him, lit dimly by the moonlight that appealed to him more than expediency. Not only that, but he could potentially scare a couple locals in the process of the warp. If there's anything worse than being cut off from the other it's dealing with the groveling of human worshipers.

Most humans seemed to think Gods would favor them if they prayed enough, but for Erebus, nothing was farther from the truth. He gave humans their best chance at growth – an indifferent, yet guiding hand. He couldn't fathom why humans needed to be puppy dogs to immortal beings to survive. If anything, we were just parents, of a sort. Prometheus spawned man and gave him the means to live, they needed nothing more.

Yet every time one of them figured out his identity, their ego collapsed and they became a mess. It was amusing, though. Nowadays, Erebus tries to keep his immortality out of as many situations as possible. In fact, he's even renamed himself multiple times in front of humans. He liked "Mavros" the best.
Breaking away from his thoughts, he realized he had almost reached the outer wall of the city. It stood fairly tall and sturdy, a symbol of the times that men now lived in. War was a natural occurrence of their lives, and no one lived without it. Philosophers theorized about it, farmers grew to feed it, and finally, politicians waged it. Over time, the state of war had become natural to man, to the point where they must barricade their homes and put armed guards at the doorsteps. Approaching the wall, two such guards halted him a few meters from the entrance.

"State your business." The larger, more rugged of the two told him, while the other sleepily observed them. Erebus flipped his hood off to show his face as a sign of respect before speaking.

"I am Mavros, a returning traveler. May I have entry?"

The man studied his face for a moment, then looked at his comrade, who simply shrugged. They seemed to have a problem, but the festivities probably Finally, he said, "Fair enough, then," and rung a large bell which hung along the side of the wall. Its sound carried to another pair of soldiers on the other side of the wall, who in turn pulled the gate open. Erebus passed, thanking the two guards, and made his way to the square of the city, where the people were busy in merriment.

The square itself was as large-scale as the city it resided in (and to accommodate this many people, it had to be). It was a flat area, with pillars surrounding it, and huge buildings surrounding those. It was meant to be the focal point of the entire city, and where the people could gather for all of the activities you'd expect a city to have – speeches, festivals, and the like. Depending on the event, certain furnishings were places to allow for them.

At this point of time, the squares function was a center for Choe,the second day of Anthesteria. Drinking was pretty much the largest part of the entire event, and most of the cities denizens participated – even slaves and the poor. In the square of the town, many drinking clubs had met to compete and see who could down their cup of wine the fastest, and others danced happily to musical performers. Elsewhere, one could probably find the theaters full for drama and private residences buzzing with visitors.

Faced with the intensity of the events before him, Erebus couldn't seem to find the courage to join in. It was in his nature to be shy, just like the shadows he lived in. Although he wasn't scared of being in a group, he felt strange to try and join it. Instead, he sat himself down at a stall where wine was being served, and asked the man tending to it for his own cup. He tossed a couple coins onto the table and began to drink, listening to the sounds of the crowd around him.

Nearby, poets sang of heroes and their tales, while others cheered their drinks and sang along. Some danced in the center of the mix, and others tested their abilities in athletic competitions (which Erebus thought was funny, particularly after one especially large drunken man tried to wrestle and simply fell asleep on top of his opponent). There was plenty of happiness around him, yet Erebus couldn't help but feel slightly depressed. Like most who drink alone do, his thoughts began to drift back to what was bothering him before.

A man next to him, slumped in his chair and drinking himself away, seemed to noticed his depression. "Greetings! What's got up your rear?" He said smiling – the man was obviously drunk and didn't understand common etiquette, even if he was perceptive. Erebus ignored him and took another sip of his wine before the man spoke again, laughing. "I must've forgotten to tell you my name. It's Claus. Yours?"
Erebus thought this guy was completely idiotic, but couldn't help but chuckle at him. Claus was at least middle-aged, and already had the look of an elder, but his body language and manners were like a child's. He was most likely a slave, or perhaps a commoner. In the least, he was amusing. "Mavros."

Claus raised an eyebrow, and took a drink of his own. "Strange name, but nice 'ta meet you. You still look like you've been spanked by Zeus himself, you know. I'm a bored drunkard, why don't you share your tale?"

"There are plenty of bards around, old man.." Erebus grumbled. Claus wasn't too far off from truth, though. He had a gleam in his eyes of genuine interest. It was strange for a human, and he couldn't find himself resisting the invitation. "I had an argument with my brother that never got resolved."

"So it got physical, eh?"

"Yes, but it again, we didn't get to resolve it." Erebus explained the situation he had between him and his brother, while Claus listened. Of course, Erebus left out all those little details like Immortality and Zeus banishing him from the light of day – instead he made it more "human-like". Really, he had no idea why he was even telling this to the man he had just met a few moments ago, but perhaps he just wanted to vent the frustration he felt.

Claus listened until the end, frequently making drunken jokes about how his brother sounded like he needed a good woman, and Erebus kept telling the story. All the while, the both drank and had a good time. Erebus had finally made his first friend, and it was a human, no less.

After all was said and done, he laughed at Erebus and told him, "You know, you could use a good fight!Why don't you go boxing against some of the others over there."He pointed at the men who were going at it before. "They're having a tournament, it seems like."

Erebus had just finished the last of his wine, and looked at Claus awkwardly. There was no way he could wrestle against mere mortals. It wouldn't be fair. Not to mention, it may blow his cover if anyone gets suspicious of how easy it is for him to defeat the others. He ruffled his hair a little and looked at the bottom of his glass, which only had a few droplets of wine left.

"There's no way I could go fight those guys, I'm not that good! Besides, I don't need closure anymore," he lied, "It's over now."

Claus laughed and stood up. "C'mon, boy, you and I both know that's not true." He went to tug on Erebus' arm, and when his god-like strength didn't even budge an inch, that only fueled him further. "By the Gods, you're a rock, anyways! Just do it."

Erebus chuckled. He could take it easy on the mortals, and dive in the last round, he thought. There's no real reason not to enter. Taking one last swig of his wine, he stood up and walked over to the booth, Claus cheering him on the whole way. Soon enough, he found himself at the center stage of the make-shift arena the athletes had set up – really, it was nothing but a large, old mat on the a wooden platform.

As he entered the arena, he stripped down to just his pants, as per the rules of the tournament. It wasn't a big deal to Erebus, he had a very toned, lithe body. Small, maybe, compared to some of the more muscle-bound mortals, but nonetheless a body of practically steel. His opponent was a boy his "age" (he looked about 28, even if his body was immortal). They had very similar structure, except for the other having blonde hair and being slightly more muscular.

They shook hands, and the fight began, but the young man seemed too cocky. His steps weren't thought out, and he was overly aggressive. Starting with a right hook, he was easily countered by a sidestep and a weak kick to the knee. Instantly, his opponent fell on his knee, but a drunkard is slow to take pain in. He dived at Erebus just as ferociously as before, and was equally countered. Claus, of course, was screaming about his genius bet on Erebus, knowing for sure he was a natural.

Dropping down to shift his weight onto the diving challenger, Erebus slipped his arms underneath the others armpit, and threw him across the mat. The boy almost slipped off the ring from the sheer force of the throw, but managed to slide to his feet just before toppling off the side. He looked at Erebus, determined, and this pattern continued a few more times before the man gave up angrily.

"You screwing with me?" He spoke, surprising Erebus. "You're definitely better than some measly throws and pulled punches."

His proponent was right, but it's not like he could go full-force.
Erebus would kill him.

"I won't fight someone who doesn't use their all to fight me." He said, and took the bandage off of his arms. " The name's Diagoras. I can't celebrate being beaten by you, so come find me when your mother isn't training you to hold punches."

Diagoras started walking away from the ring as anger welled up inside of Erebus. He not only disrespected Theia, but his honor in holding back against a weaker opponent. He flashed back to Helios and his disrespect, and mixed with the slight intoxication of wine, the two began to meld together. The rear of Diagoras' head even matched his brother's. Hate consumed him.

Erebus dashed across the ring, a fury like none other raising along with his fist. Diagoras took notice, and quickly shifted around to try and deflect the blow, but his human arm was no match for the Immortal's raw power. Striking his opponent's forearm, the space around Erebus' fist almost exploded into a blossom of blood, bone and sinew.

He flew off the ring, leaving a trail of blood splattered across the mat, as a hoard of villages surrounded him. Erebus calmed down and realized the gravity of the situation as the matter of Diagoras' arm dripped down from his face. Luckily, he wasn't dead, but the man was screaming in pain and hysterics. Villagers from around the event stopped their business and peered on in horror at what he had done. However, the worst was the view of disgust coming from Claus, shattering Erebus' heart.

Some of the villagers rushed to help Diagoras, who was now in a pool of his own blood, as others tried to call for guards to subdue Erebus, as he stood paralyzed in shame. Quickly realizing he needed to evacuate from the situation, he teared up in regret and pushed through the villagers to get to the shadows, opening a warp and passing through to another part of the city.


Darkness enveloped him as he leaped through the portal, and he could hear the various sounds of men chasing him and villagers yelling in astonishment. Overall, he could hear the voice of the man he maimed, desperately screaming of vengeance and how he would destroy him.

If only.

If he could, none of this would have happened. Erebus wouldn't be a God, and his immortal life wouldn't be ruined by a fight with his twin brother. Then, he may not have met his only friend at a bar and accidentally destroyed a man's future. The feeling of harrowing despair and deep regret tore at him as he thought about it.

At the end of the warp, he landed in a dark alleyway, and collapsed to his knees.

What have I done?" He said, over and over again.

A light or two flickered behind him, guards passing by in their search for the man who murdered someone and then fled into the night, but Erebus didn't care. If they found him, he could simply run again. He was a God, and thus against reproach. Who could say what he had done was wrong, then, he thought. There were no Gods to reprimand him, for they had all abandoned him. The humans were powerless in his wake. Still, he couldn't accept that he was wholly evil. There was nothing "right" about what he had done.

In that moment, as a few more guards passed by in their search, he felt a presence appear near him. It was heavy, and immediately he knew it was a God. Thanatos, to be exact – the current Reaper.

In the realm of the gods, where there is no natural death, someone has to be appointed to the duty of reaping the souls of man and guiding them to the river Acheron, where they are then guided to the underworld. At this point in time, Thanatos was that Immortal. It was a job which held no spectacular honor, and in fact mortals and Gods alike held him in contempt, and Thanatos was equally spiteful of them as well. In this, they were somewhat friends. Except, at this particular moment he didn't want to see anyone, let alone Death himself.

"Thanatos."

Erebus could make out the pale glow of the Reaper's eyes, as he stood in the pathway leading to the street. The moonlight was dim, and it only made his appearance even more haunting. He flipped open his hood to reveal a mischievous smile.

"Hey! Erebus. How's life, friend? I can't help but notice this predicament you're in here."

A twinge of pain and embarrassment rushed through him."What of it?"

Thanatos chuckled a little, and took a couple steps further. "Nothing, nothing. At least, not for a God like you. That guy might miss his arm though. What a punch you threw!"

Erebus gritted his teeth in anger. This was how Thanatos acted, no matter the situation. He was Death, so of course he didn't take anything seriously - he had no reason to. The reaper embellished himself in his position, even if he was hated by most.

"Watch your words, Reaper. I don't fear you."

Thanatos' smile turned into a frown almost immediately. He held a giant scythe and giving off an air of great power, but Erebus knew he was right. Death had no power over a God without the three Fate's endorsement. Even when a celestial being destroys another, the soul is erased along with the physical body. There was nothing left for a Reaper to take.

"Well, why don't you go ahead, then, murderer? Think you can kill the Reaper himself?" He scoffed.

Erebus was tired of this. Tired of everything. He no longer held any patience, especially for a fool like Thanatos. Summoning Nemesis, he made a lightning dash and stabbed straight into the heart of Death itself - a fatal blow for Gods, if you managed to pierce the soul. Nothing of the sort would happen, though. Thanatos' figure dissappeared as he warped away from his blade before his blow connected. Erebus heard him laugh as he fell to his knees. Twice now, his temper had gotten the best of him.

The wind whisked behind him, and the Reaper appeared once more, now just next to his ear.

"I didn't think so. Besides, I'm not quite ready to pass on yet." He whispered. "Oh well. Still made for a good show, right!?"

With a final self-indulgent laugh, Thanatos was gone, and as the final smoky trails of the Reaper's warp faded away, he found himself staring directly into the bright green eyes of yet another person. Startled, he jumped back a few feet.

"Who the hell are you? How long have you been there!?"

Whoever the figure in the dark was also surprised, and did the same. "I've been here the whole time! I didn't mean to eavesdrop." The voice was feminine, and also fairly young. "It's just that I was scared. Sorry."

She had obviously heard everything – including the fact that he was a God. The rising sun began to loom over the horizon, casting a small bit of light over the alley-way, but even then, Erebus couldn't see too many details. In fact, the beams of light coming from the morning sun bothered Erebus, almost painfully. Perhaps this was what Zeus meant by his division from Helios.

Looking intently, she appeared to be about 19, and had brown hair. She was probably a beggar of some kind, judging by her clothes. He wondered why she wasn't apart of a family of some kind, but it wasn't his concern in the first place.

"It's alright, I guess." Erebus cleared his throat and dried the tears in his eyes. "I'll be going now. Excuse me." Darkness enveloped him once again as he prepared for a warp, but something even more startling stopped him.

"Wait!"

And in that moment, as he stared at her, not knowing what to expect, the girl inched closer and hugged him.

Hugged him. Inexplicably, inconceivably, hugged him.

"It's not your fault. It was an accident, right? She whispered. "So don't hate yourself."
It was strange, the warmth he felt emanating from this girl, as if she could wash away all of his doubts he held of himself. He didn't know for sure if she was right or not. Really, he felt like he didn't know anything. It was as if the gravity of the world had only then become real to him. A tear or two fell from his eyes before he could regain his composure.

Gods were supposed to be the strongest beings in the universe, but even Erebus had emotions.
They stood like that for a while, silent. He embraced her, and she accepted him for who he was. It felt obvious, that this was love. After they had finished, he asked the girl her name.

Her name was simple and clean, just like her. She responded with a smile,

"Nyx."

From then on, Erebus knew that he would protect this girl forever. He swore it. Nothing else could prove his love for her, and so to give her a life beyond a gutter would be his goal. As he opened up a portal again, engulfing the space around him with a celestial darkness, he offered her his hand.

"Come with me, and you'll never have to lie around in an alley way again." He smiled. "I'll show you the world. The real one – beyond all these false pretenses."

She took his with a bit of uncertainty, and instantly was taken high upon a mountaintop, where they could talk amongst themselves and be together as long as they'd like to live there. When it became old or boring, they simply traveled somewhere else.

It had turned out that Nyx was always an orphan. The only reason she was at Choe was because sometimes the people celebrating would give her food. Her father had died in a battle, and the grief was too much for her mother to handle. She was too young to own property at the time, and since there was nowhere for the girl to go, she was taken in by one of the more successful families in Athens. Unfortunately, they were ruthlessly abusive – which ended in Nyx running away in the night.

When they didn't talk about her, Erebus told Nyx of his life. She learned more about Godhood, his past, and came to accept everything as a normal part of life. She was amazed by the stories of his father and mother. Eventually, they would become more and more intimate as they grew closer. Soon enough, the signature tiny bump of a baby appeared on Nyx's stomach.

Both parents were eager to see whether they would have a boy or a girl. Nyx had high hopes it would be the latter. Erebus didn't really care, though. He was simply happy about the matter, and also extremely protective – more than usual. There was a feeling of unease that comes with having a child.

Erebus sat under the night sky as the sun began to rise. As the pale night faded into a radiant dawn, he could only feel his skin tingling with a burning sensation at the rays. If he continued to be exposed, he would literally have burn marks tattered throughout his body. This symptom has gone on for a while, presumably since Zeus banished him. He hadn't told Nyx about it, and he worried for the child and what might come of Erebus' bloodline. All he knew was that he had to give everything he could to the baby, and it's mother.
"You're still awake? Even for a God, you should sleep more."

The voice startled Erebus. A couple of groggy blinks and a yawn were a tell-tale sign she had only just woken up. Erebus ran his hand through his hair and looked at the ground, embarrassed.

"Yeah, maybe I should." Was his response, which prompted a giggle from Nyx. She smiled and opened up the covers of a make-shift sleeping bag.

"I'm cold. Come here."

"You make quite the convincing argument." He teased at her tired bluntness.

Erebus did as she said, and hopped into the sleeping bag to let Nyx rest her head on his chest, being ever careful of the baby. It barely took a minute for her to fall back asleep, but Erebus didn't need rest as a God. Sleep was a comfort, and there was nothing comfortable about him at the moment. Looking down at Nyx, he pondered the future.
_________________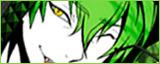 Chapters: 2 - Word Count: 11,733