((SORRY GUYS. I WAS CHILLIN' WITH A FRIEND THIS WEEKEND AND COULDN'T POST.))
MURDER --- 1
Linhua gets up from her seat at the bar and decides to head off towards the Kaka hot springs. She waves at people she knows as she walks by, friendly girl that she is. She heads to the front desk, pays for full access to the springs, sauna, etc. and begins walking.
"Hm... I wonder where I should go first..."
Well, she heard that the saunas were nice. The young girl walks off to the dressing rooms (Wow, even they were nice!). She undresses herself, wraps her body in a towel, and enters the sauna, steam caressing her face as she saunters on in.
"Ah...this is nice..."
Thunk.
"Ow! What the--"
Linhua rubs a spot on the back of her head, then down at her feet. Resting at her feet was one of the hot coals from the center of the room.
"Huh. I wonder how that happene--"
THUNK.
Another coal, this time thrown with more force.
She turns around, a glare evident on her face.
"Hey! Whoever's ther--"
No one. Well, she couldn't just be
imagining
someone throwing coals at her.
She takes a few steps towards the coals in the center of the room, then suddenly, she feels herself falling-- no, being shoved forward onto the hot coals, face first. She screams, the stones molten-hot on her skin. She attempts to get up, but she feels someone holding her down. Linhua's face is shoved into the coals. Not only are they burning her, but she can't breathe either. She gasps for air, but all she feels are the coals in her mouth, the smoke entering her lungs. She feels as though her whole body is on fire, inside and out. Eventually, ever so slowy, her body stops moving. Linhua had sufficated.
Survivors
Jin
Ragna
Litchi
Jubei
Arakune
Kokonoe
Bang
Hazama
Lambda
_________________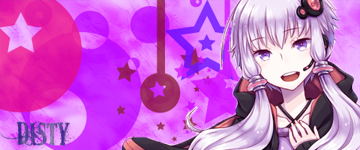 Yuzuki Yukari is my wife.