.:TM:. wrote:
It seems that she has a move simular to Tao which throws out random projectiles, she threw out some weird yellow thing and another time she throws the hello kitty missiles of DOOM.
also: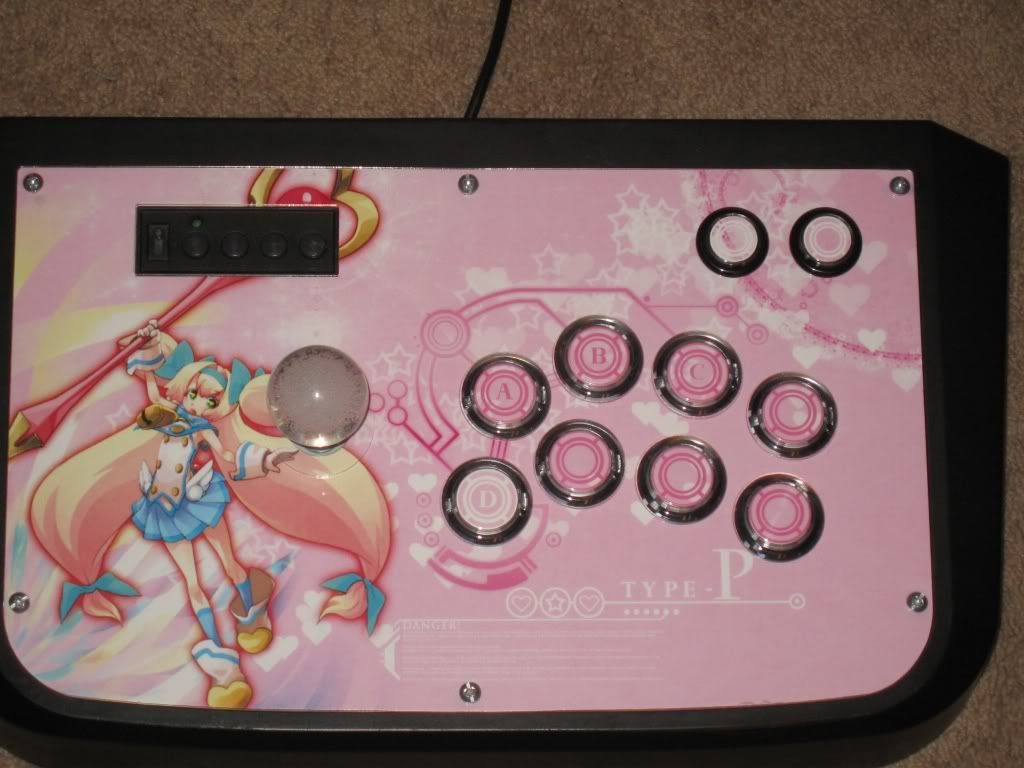 wow awesome
ma i ask u ?
Can i use it on ps3 is it much easier than the ps3 controller
I want that stick.... I want that artwork for hakumen and then i can put it on my stick!!!! Not only that anyone know how to do and put artwork on arcade sticks?