ATV wrote:
Well I'm done with this forum, I just can't handle the immaturity and non-comprehensive people in this forum. I know that I haven't made any good friends in this forum but if anybody wants to challenge me online, I'll be happy to do some matches with you. My PSN is DARKENGREY94 if you didn't notice my sig.

The games that I play competitively are Super Street Fighter 2 Turbo, Blazblue CT/CS, and Mortal Kombat 9. The games I play for fun online are MvC3, COD games and MGS 4.

Also if your going to add me on PSN, please say who you are.

So goodbye my friends, I had fun discussing.
(X) Achievement Unlocked: Troll someone off the forum.
----1000G
It sucks to see you off, but do I feel bad? Can't say I do. Although i will in the future be careful as to not trample people too hard if i don't know they can handle it. Bye!
_________________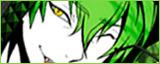 Chapters: 2 - Word Count: 11,733