"What... did you expect another 'meanwhile'?"
----------------------------------------------------------
Stroud was laying lazily on the couch in the home of the Overlord's daughter, Laurel. He plotted his revenge against the overlord angrily, fuming over the disgrace that he had pushed upon him. The mere thought of that night sent a spike of blood from his nose, making him even angrier.
"Damn it! I'm going to crush him! That bastard took me for granted for the last time!"
He stampeded around the house, taking paces as you could almost feel the heat of his anger. Stroud was a beserker after all. The cursing and stomping of feet apparently woke up Laurel, who stood in the doorway, hair a mess, glaring at him.
"Why don't you get off your lazy butt and go beat my father up then!? All you've done so far is mooch off me. Besides... if you kill my dad, I get to be overlord."
Stroud scoffed at the concept of Laurel being an overlord, and him, being a vassal, serving under her.
"And you think you can handle the position of overlord? I'd sooner take it then let a witch like you have it!"
"Oh yeah? Bring it on jackass!"
"Shut your damn mouth!"
Stroud and Laurel butt heads like this everytime, but they are both very close friends. As the frustration built up in him, he finally broke. If you didn't know better, you'd think the royal daughter was a berserker herself.
"Fine then! I'm going to kill him today! I'll take the throne for myself, and you'll be
my
vassal."
At this, you could see Laurel explode as well.
"As if!" she yelled as Stroud pulled up his spear, swinging it onto his shoulder and walking out the door.
"Well, then I suppose my lazy ass will be back on your couch tomorrow!"
With that, Stroud left, Laurel slamming the door shut behind him. He ran off into the city, towards the overlords castle... but there was something strange. A giant ship was above, dropping small blue parcels with parachutes.
"What the hell..."
Picking up his pace, he starting hearing explosions and gunfire from the castle. Realizing the situation, he began to laugh heartily, feeling the anticipation rushing through him as he began to jump into the battle at the castles gates, slashing through the demon fodder that was at their posts.
"Yes! This is it!!! I'm coming for you, you heartless bastard... I don't know who's attacking the castle, but I'll be the one to take your head!"
_________________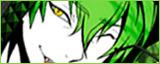 Chapters: 2 - Word Count: 11,733