swordiris wrote:
CB Squall wrote:
Stop playing. That helps.
Sounds like a sore winner elitist to me. Those are the worst.
I am pretty elitist... if your bad at the game, get better or get out. :/
Why do you need advice on the simple mechanics of a game? Just block, and then counter.
_________________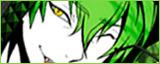 Chapters: 2 - Word Count: 11,733