Nizama wrote:
Takoto wrote:
Confusing...?

We tried to make this system simple > __>
I can believe that it is, i'm just that stupido.
Eh. You just get some base stats to make comparisons from if there is a fight or actions going on. Then you get some special moves, like distortion drives, that you can have going on at all times (Passive) or to use in battle (Active).
Its actually a lot simpler than Tabletops. For example, theres a game called Anima in which;
1) you have stats to choose from, STR, DEX, WILL, INT, etc, which give you raw bonuses to skills.
2) A class to choose, out of 9, which gives you bonuses to stats and then + points to Primary and Secondary traits
3) Primary traits, which are things like, Jumping, Accuracy, Running Speed, etc.
4) Secondary Traits, like Affinity to Animals, Telepathy, etc.
5) Grimoires, which give you access to spells if you aren't a magic user
6) A HUGE spell book of over 200 spells, each in their own defined trees, such as divine, dark, earth, fire, wind, ice, water, which you have to level up and train to be able to use, and have to be able to use magic to start out using them in the first place.
7) Starting equipment, even down to material used to create said equipment, on a tier list of level 1-100
8) A tier list for the POSSIBILITY of using an ability. Say you wanna attack? If the attack your making is level 100 (Zen), then you have to have greater than inhuman ability to make that attack. There are things which simply aren't possible no matter how much you want them to happen.
9) Finally, a Race to choose, which makes your character have certain affinity to types of magic, battle strategies, and multiple other traits.
_________________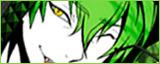 Chapters: 2 - Word Count: 11,733