Neah wrote:


Trailer from TGS
It would appear as though X-Blaze is an RPG that is a prologue to the events of the Blazblue Universe.
Stuff in order from beginning to end-
Adventure Project Number 1
Original Idea Mori
Scenario from 'SATZ'
New Story from the beginning of the Azure.
BOY
What on earth are you?
Stop it I don't want to see anyone hurt.
I'm sorry, but now I know I can't leave it like that.
BLUE GIRL (ES?)
It's an order and I've been asked to protect you.
GREEN GIRL
It's okay, we'll just browse the shops.
I'm happy as long as we can all have fun together.
RED GIRL
The answer is 'no'.
Do you even understand what you're saying.
Die like man.
PIRATE GIRL
There's no way someone like you could understand what I'm thinking.
BOY
What's going on?!
CLOSING TEXT
Cauldron
Continuum Shift
Research facility.
Power of the Azure
Blood
_________________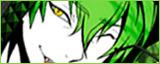 Chapters: 2 - Word Count: 11,733