So uh, heres my preliminary group of Banners w/ explanations. I'll reduce to two final entries after I get some baseline commentary and stuff.

Completely aesthetic, matches the bb theme. Thats about it.

Because there's not much more that screams "Blazblue" than Kagutsuchi port at night.

Simple, clean. That's what I was going for.

Something a bit more design-y.

A little bit of the "current-time" focus as far as where blazblue is at storywise.

My first one to include a character. Wanted warm colors to contrast the theme of the site and catch the eye.

More of the Dramatic type of image.

Fits the "relaxed" theme of our site and the people in it. Plus it's warm, welcoming, and catches the eye. I also wanted to try a different placement of the logo other than directly in the middle.
I saw the stuff on the first page about using non-essential characters, but I just feel like this picture captures the feeling of Blazblue.com. Hanging out on the computer and relaxing.

Again, trying to use warm colors and contrast along with a relaxing picture to capture the mood of the site. I personally don't think that having something with all the characters in their battle poses or fighting shows what we as a site are all about. It's not like were posting matchups and tourneys.

Kagutsuchi at night, once more. I wanted one that went more with the theme than to contrast it, to fit in with the site rather than catch the eye.
Oh and by the way, these -are- all official pictures ripped straight from the galleries. I know I might get questioned about the kokonoe one in particular, but it came from the Illustration Contest and is owned specifically by acsys and placed in the gallery on Extend.
_________________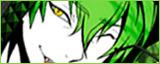 Chapters: 2 - Word Count: 11,733