Takoto wrote:
Awesome shop!

Needs more Hazama posters though. :I If there is ever like a poster with just Jin, Ragna and Hazama on it I will like... be so happy and buy one. <3
Agreed, needs more Hazama
_________________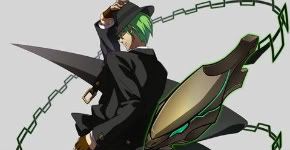 "Senkon-Meiraku! In the name of Takehaya Susano'o no Mikoto, I command you... Activate, Nox Nyctores: Ouoroboros!!!"
Main: Hazama
Sub: Ragna
PSN: dckun
XBL: dckun